Crest Healthcare Consulting provides management and consulting services for long-term care and rehabilitation facilities, primarily in Southern and Central Illinois.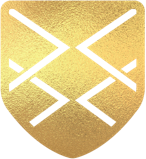 Welcome to Crest Healthcare, where your care is our priority.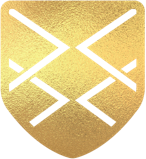 Our Mission
By providing genuine hometown care, treating our guests, their loved ones, and our staff as family, and integrating our care centers into our community, we aspire to actualize our mission of Excellence In Care.
The Three Pillars of Crest HCC
Genuine Hometown Care
Every care center has an obligation to provide exceptional care. Committing to provide Genuine Hometown Care means accepting this obligation, with the additional responsibility that doing so in a small town and community entails. We view caring for our friends and neighbors as not only a responsibility, but as an opportunity, one that we strive to live up to every day.
Treating Our Staff Like Family
We recognize that our staff are our most important customers. In order to have staff that provide the care our residents deserve, we must provide our staff the tools that they need to do so. We do so holistically, by not just giving them the material tools they require, but the means to truly be fulfilled by their careers. We provide them opportunity to engage with management at all levels, and we are always looking for ways to improve our employee experience. We commit to always doing everything we can to treat our employees like the asset they are, and to treat them the way we would treat our own family members, because they are!
Community Engagement
Our goal is to have our facilities be an integral cornerstone of the communities we serve. This is not merely a means to an end, it is an end unto itself. Our communities rely on us and trust in us, and we endeavor to repay that trust by giving back to the communities in innovative and diverse ways.
Previous
Next
Contact our team today to learn more.
Feel free to reach out with comments, questions or concerns. We strive to return all calls within 48 business hours. All calls are kept confidential.